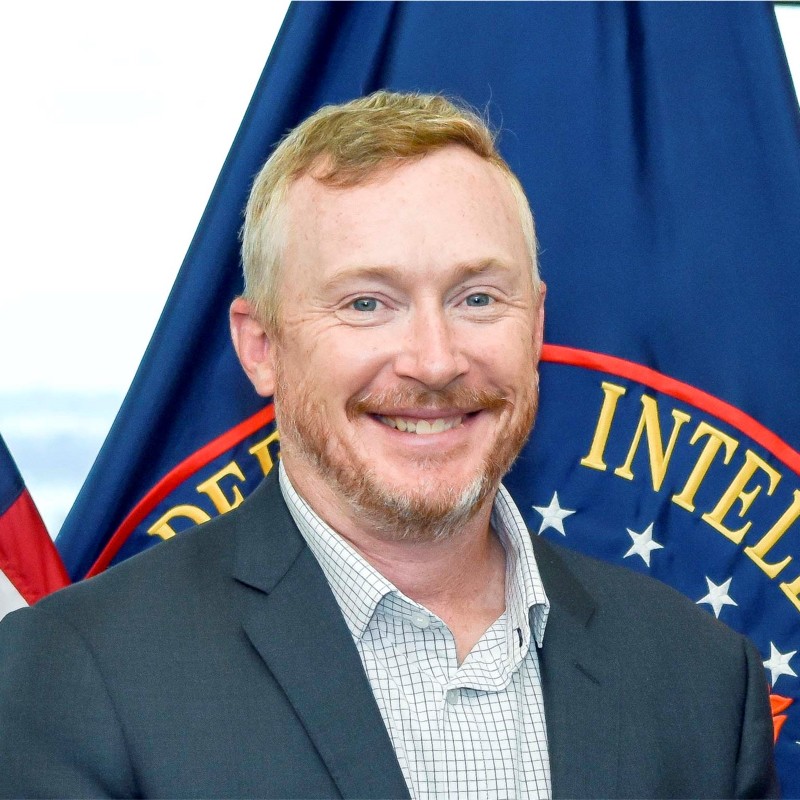 David Spirk, Former Chief Data Officer, U.S. Department of Defense
David Spirk was named the Department of Defense's (DoD) Chief Data Officer (CDO) on June 22, 2020. David will be responsible for strengthening data management across the DoD and accelerating the transition to a data-centric culture. Additionally he will oversee key enablers including the data governance process, data standards and policies, and the promotion of data acumen across the DoD workforce. David will also oversee implementation of a new DoD Data Strategy.
Previously David was the United States Special Operations Command's (USSOCOM) first-generation Chief Data Officer since August 2018, a role in which he is responsible for the creation of a data-driven decision-making culture while leading the integration of Artificial Intelligence/Machine Learning/automation across the US Special Forces enterprise.
Immediately prior to this assignment, Dave was the Associate Director of Technology Investment at the Secretary of the Air Force's (SECAF) Concept Development and Management Office for Advanced Analytics and Technology Investment. Since 2016, Dave was responsible for advising SECAF and Under Secretary of Defense for Intelligence leadership on industry leading technology required to advance the Defense Intelligence Enterprise mission across operational and functional requirements.
Spirk was the first United States Marine Corps (USMC) Intelligence Specialist in Afghanistan after the attacks on September 11, 2001 where as a member of Task Force-58, more specifically the 26th Marine Expeditionary Unit (Special Operations Capable), he participated in the seizure of Kandahar Airfield and the reopening of the American Embassy in Kabul. Following his time in Afghanistan, Dave received orders to United States Southern Command (USSOUTHCOM). While working at USSOUTHCOM he deployed to Colombia numerous times, totaling over 18 months in country, and held various analytic/targeting positions before leaving the Marine Corps when asked by the USSOUTHCOM Director of Intelligence to support a Venezuela Division as a Department of Army Civilian. During this time, Dave served as the USSOUTHCOM Commander's principal briefer for distinguished visitors and Strategic Planning Process' Mission Panel Chair for Ensure Domain Awareness out of which arose the Partnership for the Americas Command Center.
Dave joined the Office of the Director of National Intelligence in June 2007 to be the Chief of Operations for the Cuba/Venezuela Mission Manager where he also took the lead role in developing and implementing the US Intelligence Community's strategy to support US Interagency and Government of Mexico efforts against the expanding influence and violence of drug cartels. Dave is a former-Marine that served across echelons at various east coast USMC elements that set the stage for many deployments throughout the Balkans, Africa, and South Asia. In 2009, he was selected by the Director of National Intelligence to stand up the Associate Director of National Intelligence for Afghanistan and Pakistan (ADNI Af/Pak) and was retained by the ADNI Af/Pak to serve as its Deputy and Chief of Operations.
Spirk joined the USSOCOM Intelligence Directorate in March 2015 and assumed the position of Associate Director. Before the shift to USSOCOM, he served as the Deputy Director of Intelligence at United States Central Command (USCENTCOM). As the Deputy Director of Intelligence for Operations, Spirk led the USCENTCOM J2's Divisions for Operations, Plans, Intelligence Surveillance, and Reconnaissance (ISR), and Foreign Disclosure/Special Security Office. Spirk arrived at USCENTCOM in August of 2010 but quickly moved forward to Afghanistan to serve as the Commander of the International Security and Assistance Force's Senior Intelligence Advisor
Back To 2023 Speakers
Back To Session Information