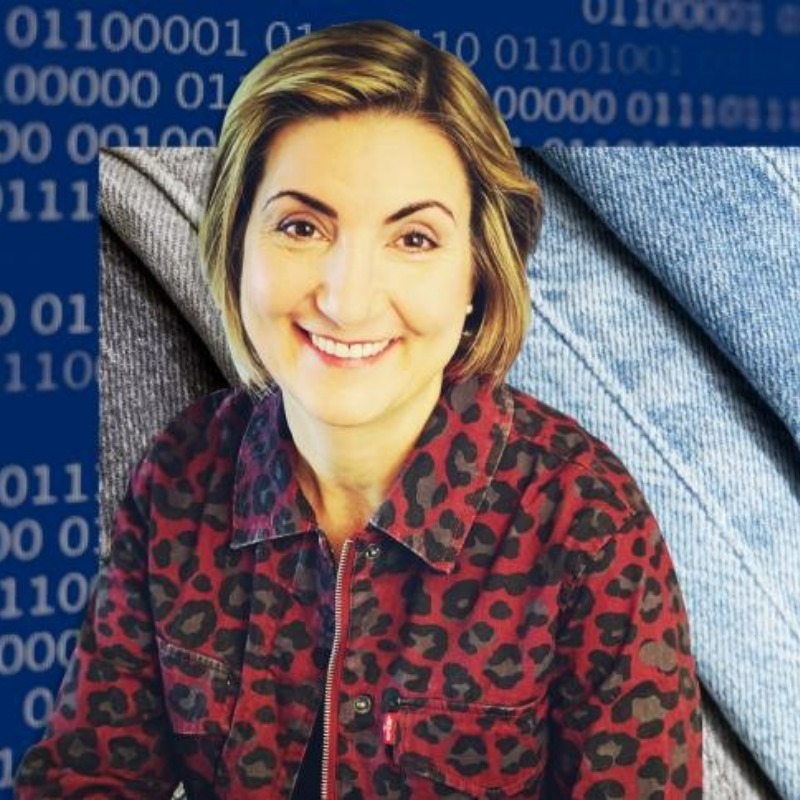 Katia Walsh, Chief Global Strategy and AI Officer, Levi Strauss & Co
Dr. Katia Walsh is an award-winning business technologist who helps global organizations launch and scale Digital, Data, and Artificial intelligence (AI) capabilities. She has 20+ years of experience in leading Digital and Customer-Centric transformations across multiple industries and countries around the world. Since 2019, she has been the Chief Strategy and Artificial Intelligence Officer at Levi Strauss & Company where she pioneered a role that combines strategy and technology in service of the enterprise vision for an iconic brand.
Prior to joining Levi Strauss &Company, Katia was the first Chief Global Data and Analytics Officer at Vodafone Group, based in London and responsible for providing a predictive, proactive and personalized experience as part of the company's digital transformation. She and her teams across 25 countries also contributed to the use of data and artificial intelligence for research innovation and social good. Before that, Katia was the first Head of Data Analytics at Prudential Financial in the greater New York area. She co-founded the Chief Customer Office and held strategic data and analytics leadership positions as part of its digital transformation. Before that, she was part of Fidelity Investments, now considered the original FinTech company, where she pioneered a data-driven customer experience; and Forrester Research, Inc., where she helped businesses thrive on technology change.
Katia serves as a Director on the Board of Securian Financial, a North America diversified financial services firm and Fortune 500 company, and the not-for-profit Global Legal Entity Identifier Foundation. Before that, she was a founding member of UniCredit's Transformation and Innovation Advisory Board and Strategy Advisor to Fellowship.ai, a non-profit program that trains people of all backgrounds around the world in machine learning. She has been recognized as a 2023 Swiss Cognitive Global AI Ambassador, 2022 Global Data Power and Top 50 Women of San Francisco, and received the 2021 global AI Mentorship Award by VentureBeat. She is passionate about responsible and ethical use of data and AI, as well as encouraging diversity and mentoring youth. Katia holds a Ph.D. from the University of Missouri-Columbia in Strategic Communication with a specialization in quantitative methodology.
Back To 2023 Speakers
Back To Session Information